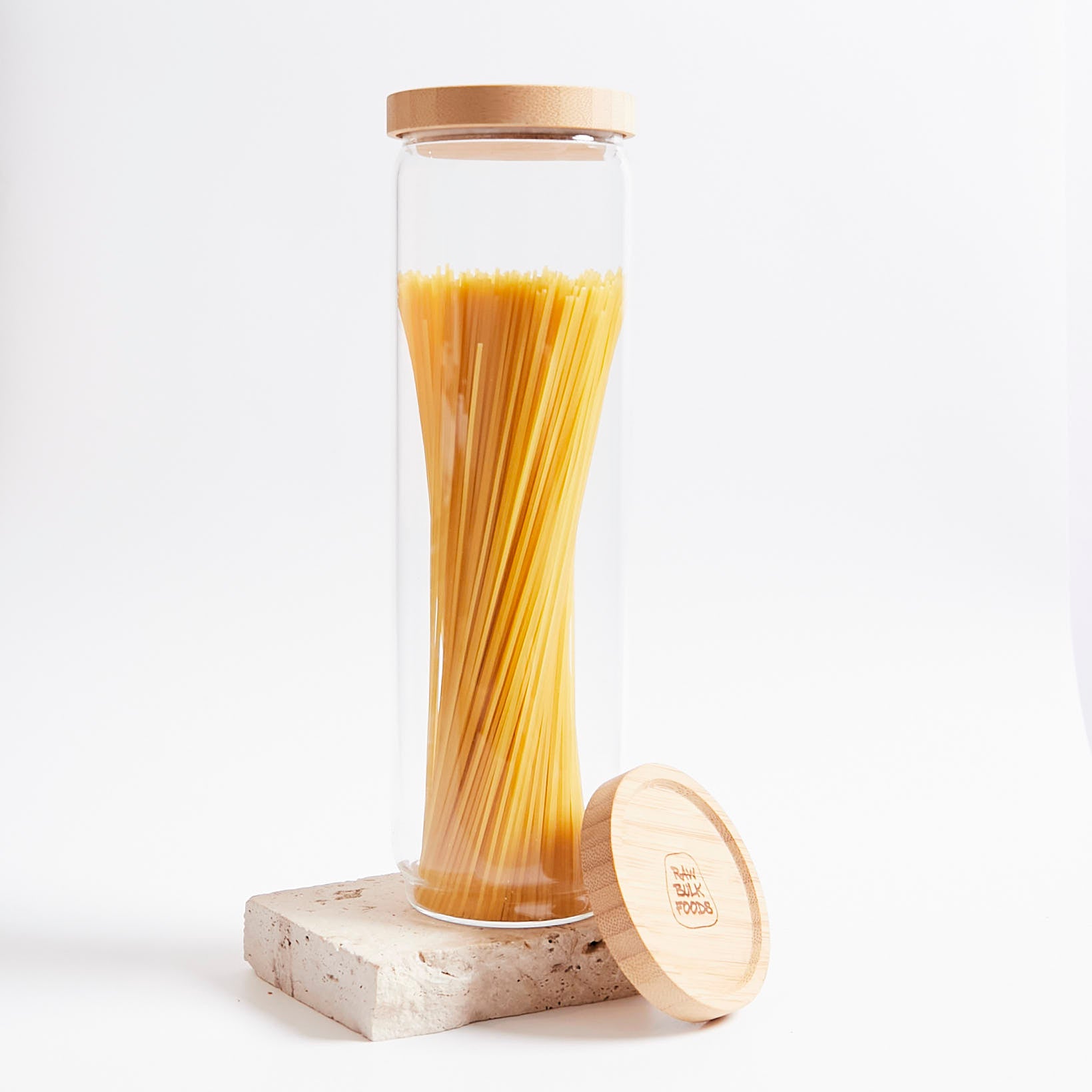 SPAGHETTI PASTA GLUTEN FREE
We deliver all ingredients in refill bags or compostable packaging..**Jar not included
Australian made pasta, made the traditional Italian way! The best of both worlds!
A blend of rice and corn flour, full of taste without all the nasties and no added preservatives. Good old-fashioned pasta, flour & water. 
Add pasta to plenty of boiling water with a little salt, cook uncovered for about 12-15 min., or until pasta is 'al dente' and has almost doubled in size. Organic 3 Grain Fusilli holds its shape and will reheat well in sauce. Add a little to soups and hotpots just before serving. It is also great for pasta salad. Combine with your favourite finely cut fresh vegetables like capsicum, green beans, mushrooms, purple onion and corn and dress with a light vinaigrette dressing. Or chargrilled Mediterranean veggies with feta, olives & prosciutto. Use this curly fusilli in a yummy pasta bake. Delicious with fresh herbs and mixed cheeses; roasted veggies and crushed tomatoes sprinkled with a seed gratin; or in a creamy mushroom sauce with flaked fish or left-over roast chicken.
Organic Brown Rice, Organic Corn Flour , Water.
NUTRITION INFORMATION

Serving size: 75 g

Average Quantity

Per Serving

Average Quantity

Per 100 g

Energy

Protein

1180 kJ

9.0 g

1573 kJ

12.0 g

Fat, total

– saturated

Carbohydrates

– sugars

1.5 g

<0.1 g

58.0 g

3.8 g

2.0 g

0.1 g

77.0 g

5.0 g

Sodium

0 mg

0 mg
Product of Australia
Up to 12 months when stored as above.
Store in a dry place in an airtight container. The 'Pimp Your Pantry' medium jar does the job perfectly!
happy customer
The spaghetti pasta gluten free tastes like a good pasta, it tastes great. i highly recommend it.
GF spaghetti
I really like this product and will definitely continue to buy. It is the only plastic free pasta product available that I am aware of. As with all GF pasta, make sure you use lots of boiling water and stir lots in the beginning to ensure separation of the individual strands. Cooked correctly (al dente) it holds its shape well and tastes delicious.
light flavour
Really nice. Light texture and good flavour. Sits well in the stomach, not heavy or bloating.
Wait... this is GF!?!
This is literally my favourite GF pasta. Please never run out!!! Its so alike to normal spaghetti's which before now has been impossible to find! Hot tip: A little extra salt in the water as it can stick together a liiiittle easier than normal pastas but nothing an extra early stir doesn't fix. So stoked!
Gluten Free greatness
It's hard to find nice gluten-free pasta, and non-plastic packaging has been impossible previously. We go through a lot of gluten-free pasta as it is one thing the kids will eat, so we ended up with at least one plastic bag a week from the GF pasta. The best part of this spaghetti pasta is that is one of the nicest gluten-free pasta I've tried. It is now a staple in my RBF shops.
Worlds1st refill food bag of it's kind, we're made from ocean, beach & landfill plastic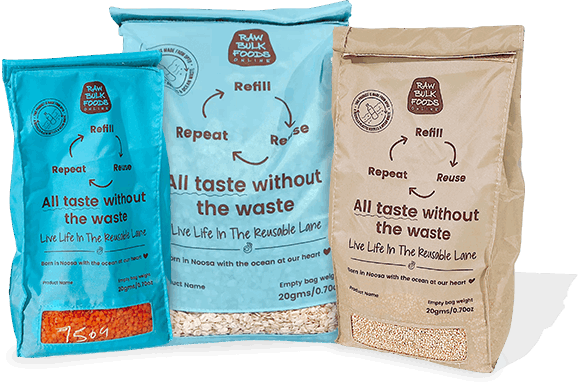 World changing Aussie groceries delivered to your door minus the single use junk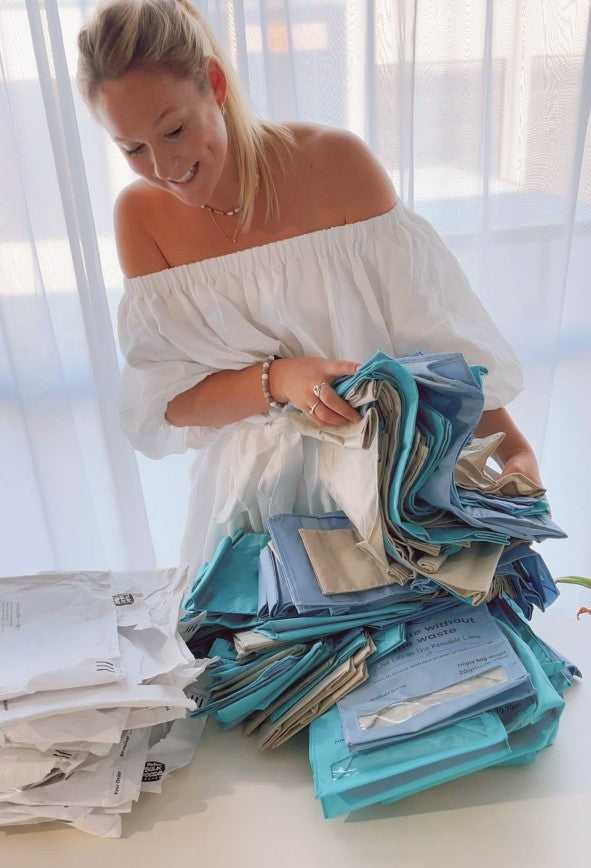 The only solution to
Soft Plastic, closed loop,
we deliver, you return
We clean and reuse over
and over again
Eco-friendly and stylish, our ultimate planet-saving solution in disguise
Learn more about our materials
Sourcing and storing, we source direct from the local farms minus the junk, right here in Australia.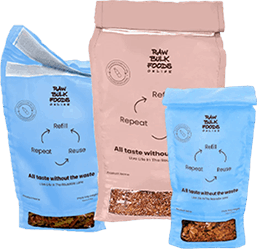 Pretty Refill bags delivered to you made from plants, ocean plastic and recycled bottles.
LIFETIME jars made sustainable. shipped plastic free. Designed to last.
When you have finished roll up our super-duper bags and send them back, we wash & reuse. winning!