MOON DOG COFFEE BLEND - Whole beans
We deliver all ingredients in refill bags or compostable packaging..**Jar not included
Champion blend made of the best Brazil, Mexico & PNG beans.. A heart warming cup with notes Dark Chocolate,  Blood Orange, Apple with milk hints of Caramel Fudge, Milk Chocolate & Biscuit.
Roasted here on our doorstep in Eumundi, Sunny Coast and we receive them the same day they are roasted! These guys rock & never hesitated about removing single use. 
(They drop the barrel, pick the barrel back up and you guessed it - refill) 
Hand wash with warm water before first use.
Glass bottoms can go in the dishwasher, hand wash the bamboo lids.
For caked on food, soak glass bottoms in solution of baking soda and dish soap
Avoid any abrasive cleaners or scrubbers on the bamboo lids
Dry bamboo lids promptly and allow them to dry properly before using them
Whole pantry Jars set are safe for the freezer Glass is safe for oven and microwave
Coffee beans are best freshly ground to preserve their full flavour. You can extract this coffee via your preferred method be that plunger, espresso or cold filter. Add your favourite milk and sweetener if desired. This coffee can be enjoyed hot or poured over ice for a refreshing Summer beverage. Coffee isn't only limited to drinking though, you can add it to baked goods, desserts and even savoury dishes. Add a shot to cakes, ganache, tiramisu, ice cream or a coffee panna cotta. Try some in chilli beans, slow cooked beef and pork dishes, or add ground coffee to a spice rub for barbecuing.
Roasted Australian Coffee Beans.
Product of Australia
Up to 12 months when stored as above.
Store in 'pimp your pantry' jar and you are set to start your day.
Worlds1st refill food bag of it's kind, we're made from ocean, beach & landfill plastic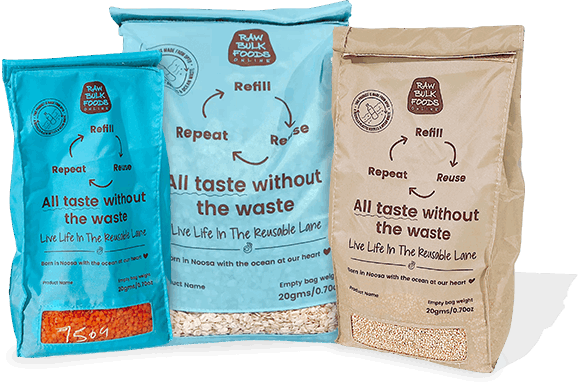 World changing Aussie groceries delivered to your door minus the single use junk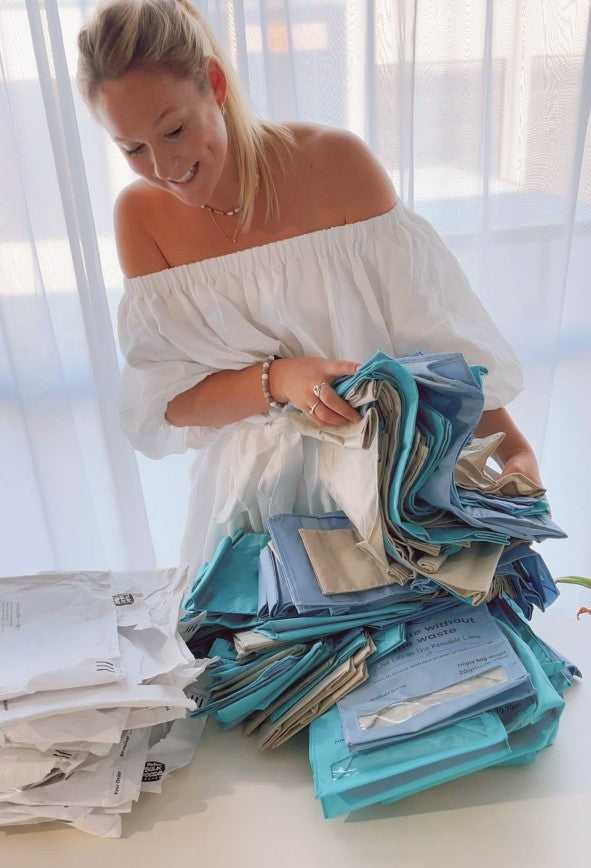 The only solution to
Soft Plastic, closed loop,
we deliver, you return
We clean and reuse over
and over again
Eco-friendly and stylish, our ultimate planet-saving solution in disguise
Learn more about our materials
Sourcing and storing, we source direct from the local farms minus the junk, right here in Australia.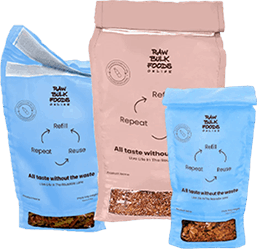 Pretty Refill bags delivered to you made from plants, ocean plastic and recycled bottles.
LIFETIME jars made sustainable. shipped plastic free. Designed to last.
When you have finished roll up our super-duper bags and send them back, we wash & reuse. winning!