Herbed Focaccia In a bag
We deliver all ingredients in refill bags or compostable packaging..**Jar not included
Bread making made easy.. new Herbed Focaccia mix - the easiest and most delicious way to enjoy fresh, homemade bread!
With just 3 simple ingredients, you can have the best focaccia you've ever tasted in no time.
Our special blend of herbs and spices elevates the flavor to a whole new level, and our recipe is designed to minimize waste, so you can feel good about your eco-friendly baking.
Don't settle for stale store-bought bread in single use - try our Herbed Focaccia mix today and experience the difference for yourself! 
Just add:
230ml warm water
Olive oil (see method)
1 handful of fresh herbs, optional
Method:
Pour all of the dry ingredients from the bag into a large mixing bowl.

Stir through the water until a dough starts to form and then use your hands to knead the dough until it is well combined.

Cover the bowl with a tea towel and leave in a warm place for 1-2 or until the dough has almost doubled in size.

Drizzle olive oil into a baking dish and spread it to ensure it covers the bottom and edges of the dish OR line a baking dish and drizzle oil to coat.

Punch the dough down and then add it to the greased baking dish, spreading it out so it covers the base of the dish.

Leave the dough covered for another hour to rise again.

Preheat the oven to 180 degrees celsius.

Use your fingers to press into the dough to create a rough surface, top with another drizzle of oil and fresh herbs. 

Bake in the oven for 20 minutes or until golden brown on top. 

Leave on the bench to cool before eating or storing in a sealed container.
bakers flour, salt, instant yeast , sugar, italian herbs
Eat within a couple days of baking
Worlds1st refill food bag of it's kind, we're made from ocean, beach & landfill plastic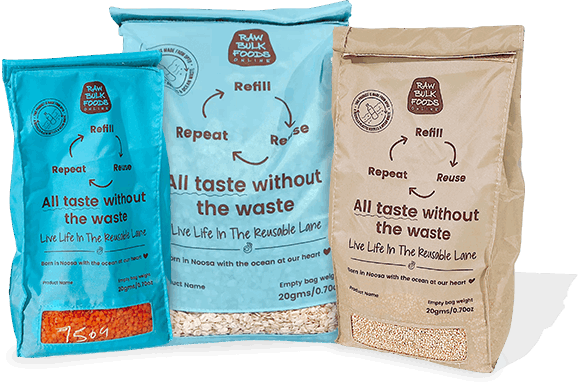 World changing Aussie groceries delivered to your door minus the single use junk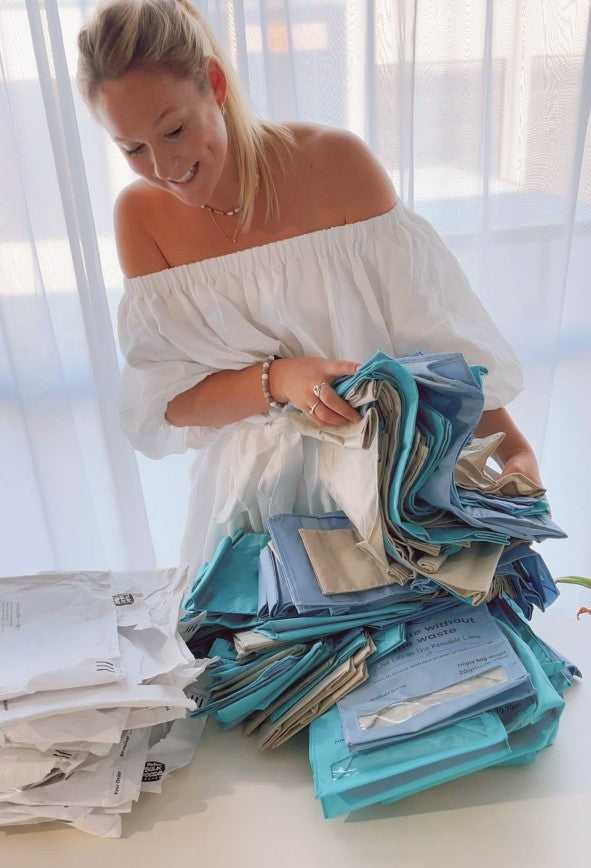 The only solution to
Soft Plastic, closed loop,
we deliver, you return
We clean and reuse over
and over again
Eco-friendly and stylish, our ultimate planet-saving solution in disguise
Learn more about our materials
Sourcing and storing, we source direct from the local farms minus the junk, right here in Australia.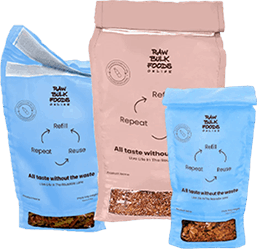 Pretty Refill bags delivered to you made from plants, ocean plastic and recycled bottles.
LIFETIME jars made sustainable. shipped plastic free. Designed to last.
When you have finished roll up our super-duper bags and send them back, we wash & reuse. winning!