SMOKED PAPRIKA
We deliver all ingredients in refill bags or compostable packaging..**Jar not included
Smoked paprika also known as Pimentón or Spanish paprika—is made by first slow-roasting peppers over an oak fire before grinding them into a powder. This process imparts a strong smokey flavour to the final spice. Smoked paprika is commonly used alongside other potent condiments such as hot sauce.
Smoked paprika adds a beautiful depth of flavour to stews, curries, paella, roasted veggies, sauces and soups. It can be used in marinades or dry rubs for tofu, meat or seafood. It is a great addition to homemade hummus, or sprinkle on top of a soft cheese & bake until gooey. Gently heating this spice will release the full flavour, but be careful not to burn it. Cook with a little oil, over very low heat for no more than a minute.
Paprika, Natural Identical Smoke Flavour (Salt Used As Carrier). Preservative Free, Non-GMO, No Added Sugar. Paleo
Product of Israel.
Up to 18 months when stored as above.
Store in a dry place, in your air tight 'Pimp Your Pantry Spice Jar', away from direct sunlight.
Smoked paprika
Love it the freshness makes all the difference
Excellent service and products
When my usual supplier of smoked paprika closed down I was bereft! Hooray for Raw Bulk Foods who stepped in to fill the gap and did it better with their sustainable eco-friendly business model. And, I was able to get my other grains and flours delivered at the same time. Win-win-win. I feel just like Croatia in the quarter finals of the World Cup!
Worlds1st refill food bag of it's kind, we're made from ocean, beach & landfill plastic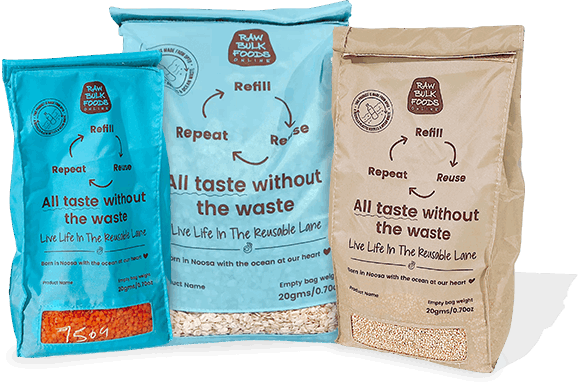 World changing Aussie groceries delivered to your door minus the single use junk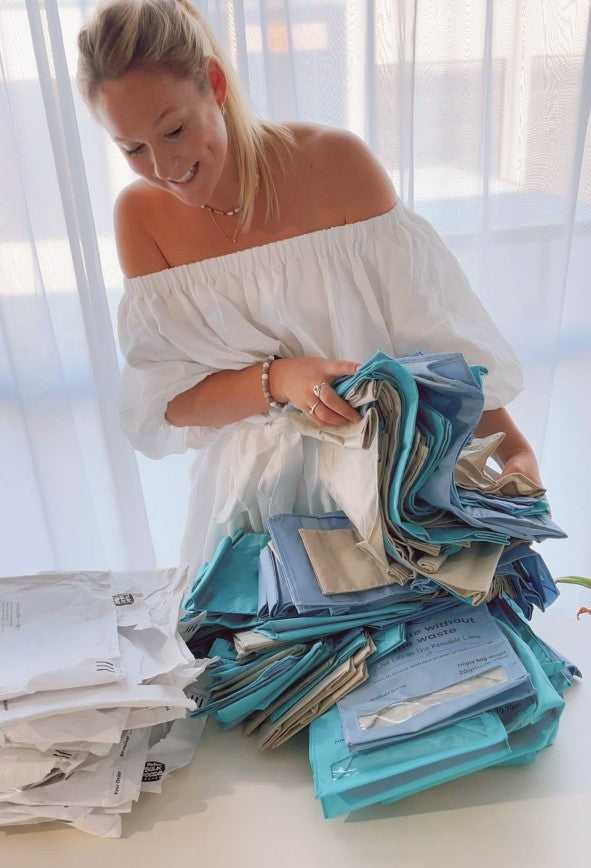 The only solution to
Soft Plastic, closed loop,
we deliver, you return
We clean and reuse over
and over again
Eco-friendly and stylish, our ultimate planet-saving solution in disguise
Learn more about our materials
Sourcing and storing, we source direct from the local farms minus the junk, right here in Australia.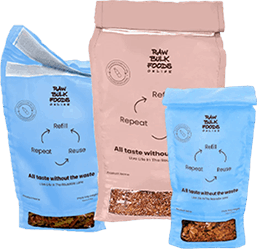 Pretty Refill bags delivered to you made from plants, ocean plastic and recycled bottles.
LIFETIME jars made sustainable. shipped plastic free. Designed to last.
When you have finished roll up our super-duper bags and send them back, we wash & reuse. winning!