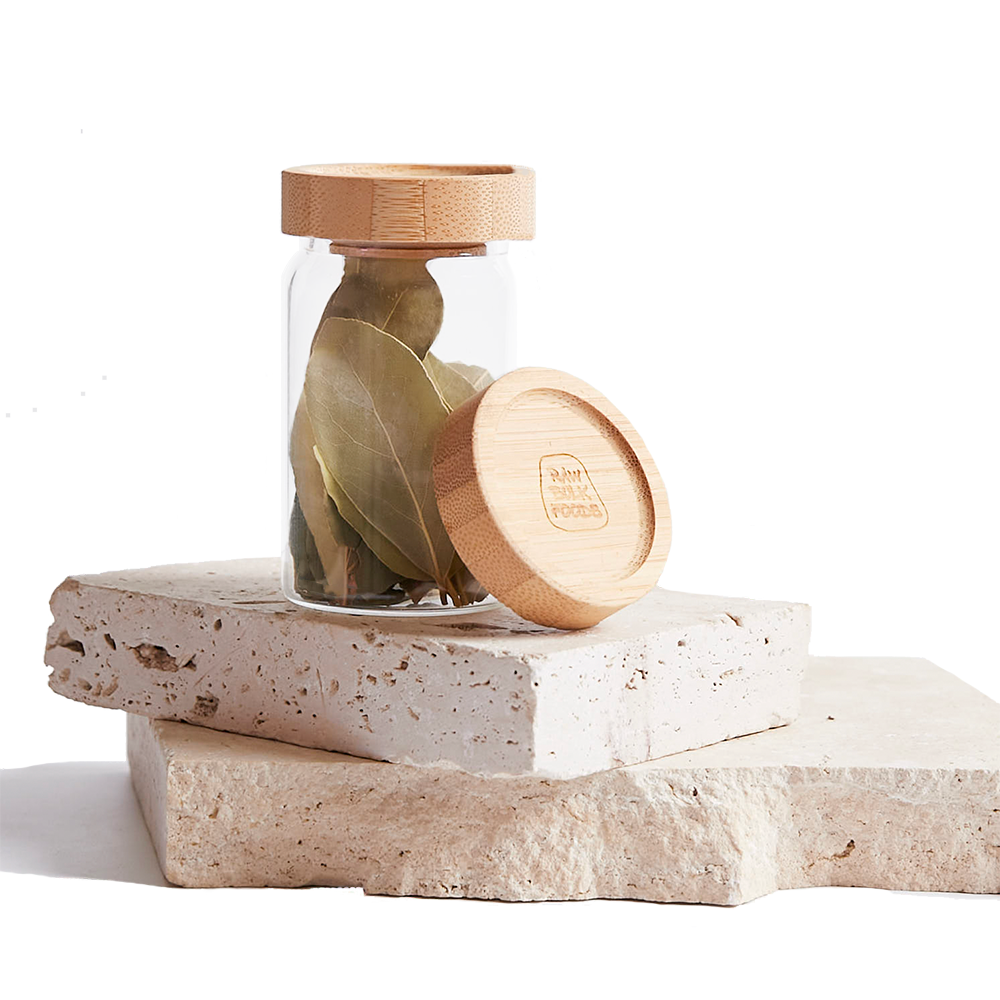 BAY LEAVES
We deliver all ingredients in refill bags or compostable packaging..**Jar not included
Organic bay leaves are used in cooking for their distinctive flavour and fragrance and are an essential part of a bouquet garni. Our organic bay leaves can be used to flavour soups, stews and pâté and are essential in Mediterranean cuisine.

Bay leaves give off a pleasant and sweet aroma when added to dishes. 
Bay leaves infuse dishes with a woody flavour and has subtle notes of eucalyptus and clove. Its flavor profile is bold but nuanced in a way that is difficult to replicate with any other herb or combination of herbs. Despite the fact that it is not as blatantly aggressive as some other seasonings, the bay leaf can make or break a dish depending on how well you use it. Follow these tips to use this herb effectively.
100% Dried Bay Leaves.
Product of Australia
Up to 18 months when stored as above.
Store in your "Pimp Your Pantry" spice kit. This will keep your spices fresh and remove the plastic chaos often found with herbs & spices.
Strong flavour!
Still blown away by how strong the flavours are compared to supermarket herbs!
Worlds1st refill food bag of it's kind, we're made from ocean, beach & landfill plastic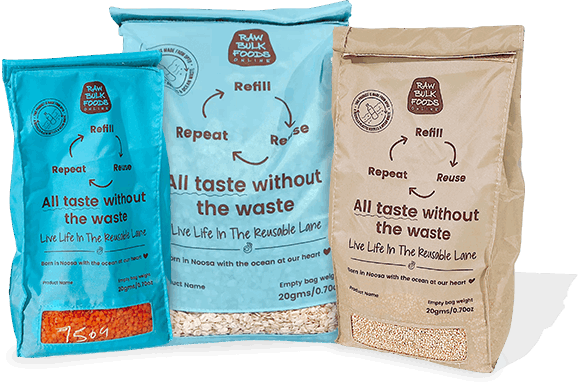 World changing Aussie groceries delivered to your door minus the single use junk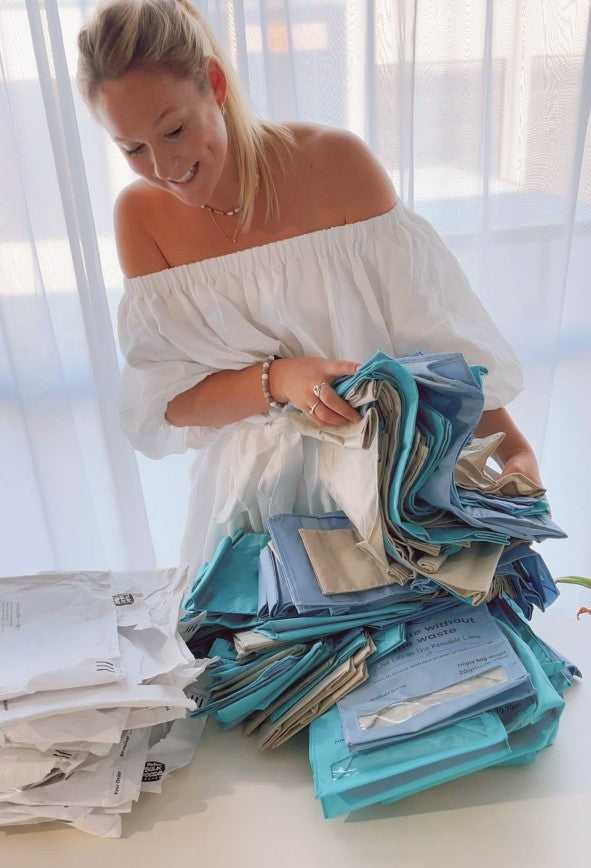 The only solution to
Soft Plastic, closed loop,
we deliver, you return
We clean and reuse over
and over again
Eco-friendly and stylish, our ultimate planet-saving solution in disguise
Learn more about our materials
Sourcing and storing, we source direct from the local farms minus the junk, right here in Australia.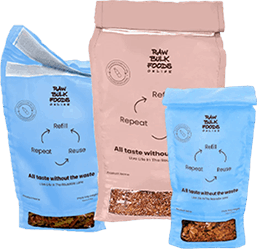 Pretty Refill bags delivered to you made from plants, ocean plastic and recycled bottles.
LIFETIME jars made sustainable. shipped plastic free. Designed to last.
When you have finished roll up our super-duper bags and send them back, we wash & reuse. winning!