GARAM MASALA
We deliver all ingredients in refill bags or compostable packaging..**Jar not included
Garam Masala is a blend of ground spices originating from India, but is now popular all over the world! Garam masala differs regionally, with many recipes across India according to taste and tradition, and none is considered more authentic than another. The rich flavours are full and warm, but not 'hot' as there is no chilli in the blend. 
Dry roast this garam masala spice mix, or add to pan after sautéing onions, to gently heat and release the flavour and aroma. It is delicious in lentil dishes, veggie burgers, curries and soups. Toss root veggies in a little garam marsala and olive oil before roasting. Sprinkle over scrambled eggs just before serving for a taste sensation. Also delicious with melted butter on popcorn.
Coriander, Cinnamon, Cumin, Nutmeg, Cloves, Cardamom, Cassia, Ginger, Fennel, Black Pepper, Preservative (220). Non-GMO, No Added Sugar.
Made in Australia from Local and Imported Ingredients.
Up to 18 months when stored as above.
Store in your 'Pimp Your Pantry Spice Jar'. This will keep your spices fresh and remove the plastic chaos often found with herbs & spices.
Worlds1st refill food bag of it's kind, we're made from ocean, beach & landfill plastic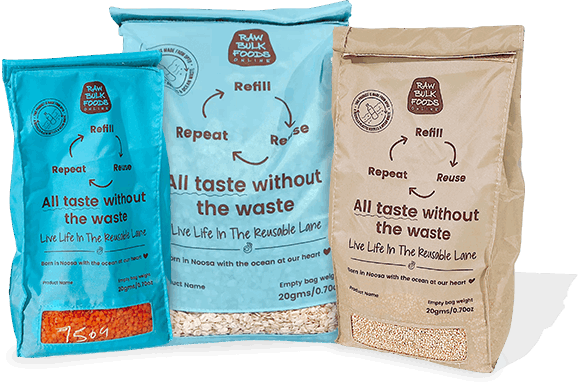 World changing Aussie groceries delivered to your door minus the single use junk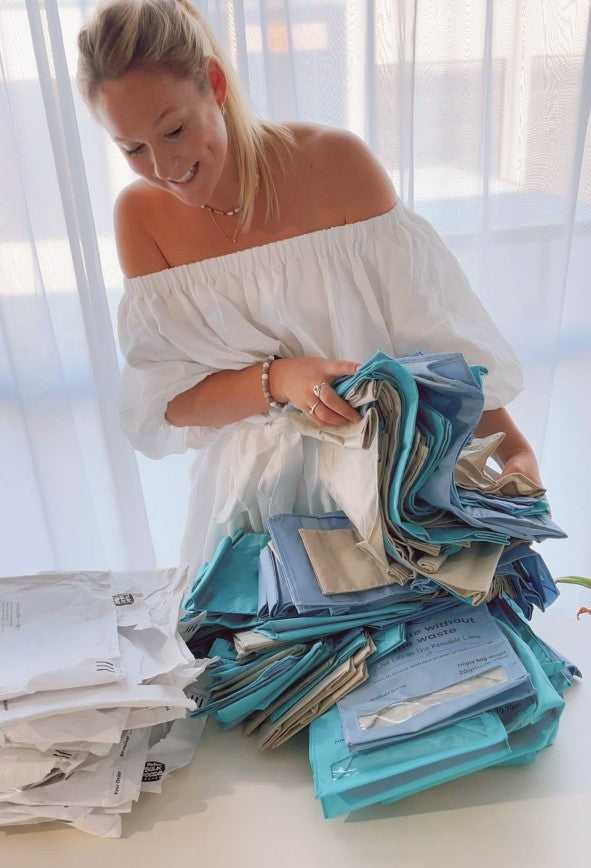 The only solution to
Soft Plastic, closed loop,
we deliver, you return
We clean and reuse over
and over again
Eco-friendly and stylish, our ultimate planet-saving solution in disguise
Learn more about our materials
Sourcing and storing, we source direct from the local farms minus the junk, right here in Australia.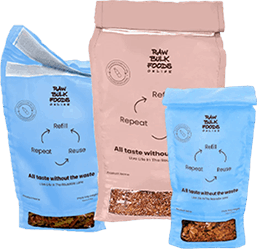 Pretty Refill bags delivered to you made from plants, ocean plastic and recycled bottles.
LIFETIME jars made sustainable. shipped plastic free. Designed to last.
When you have finished roll up our super-duper bags and send them back, we wash & reuse. winning!