Falafel "In a bag" (400g)
We deliver all ingredients in refill bags or compostable packaging..**Jar not included
Serves 16 

Get ready to Falafel like a pro in no time! Just add water (yes, that's it!) our refillable bags of perfectly blended ingredients and you'll have a delicious and eco-friendly falafels in minutes (well as quick as the oven can bake them or your pan can fry them.)
Say goodbye to single-use plastic and hello to good taste with zero fuss
Method:
Bake Method 
 Preheat oven at 180 celcius 

Add 2 cups of boiling water to the bag mixture 

Let sit for 10 minuts 

Mix together with a fork

Add more water if needed but the mixture should be rollable 

Roll in to balls 

Place mixture in a greased mat and bake for 20 -25 Minutes 
Fry Method
 Follow steps 2,3,4,5

Fry until golden brown on both sides 
Organic Chickpeas, organic spices & salt
12 months from purchase date
Tasty and easy
Just tried the mix tonight. It was really easy to prepare and has a great authentic flavour. Well worth getting, so simple and easy.
Quick & Easy
Quick & easy to make, just add water, what could be simpler. Also very tasty 😋 We used them in wraps with lots of yummy salad 🥗
Worlds1st refill food bag of it's kind, we're made from ocean, beach & landfill plastic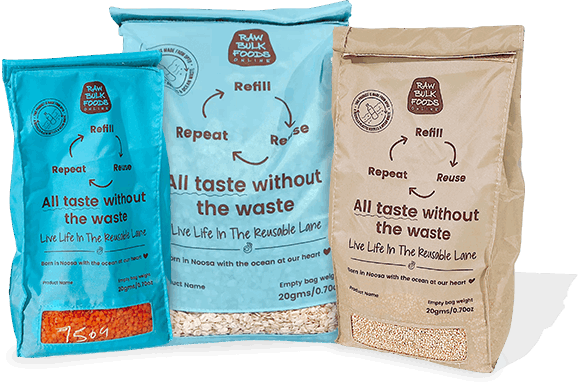 World changing Aussie groceries delivered to your door minus the single use junk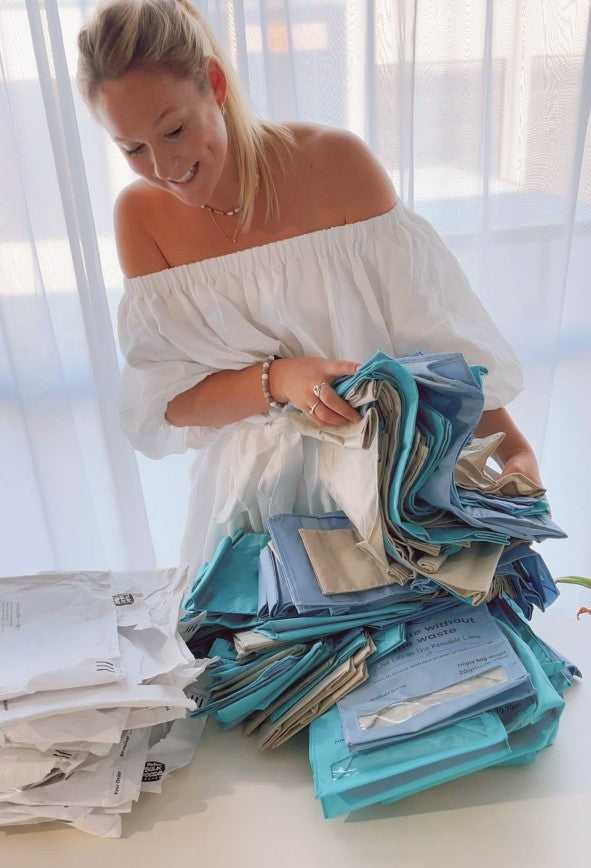 The only solution to
Soft Plastic, closed loop,
we deliver, you return
We clean and reuse over
and over again
Eco-friendly and stylish, our ultimate planet-saving solution in disguise
Learn more about our materials
Sourcing and storing, we source direct from the local farms minus the junk, right here in Australia.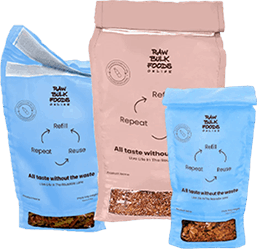 Pretty Refill bags delivered to you made from plants, ocean plastic and recycled bottles.
LIFETIME jars made sustainable. shipped plastic free. Designed to last.
When you have finished roll up our super-duper bags and send them back, we wash & reuse. winning!