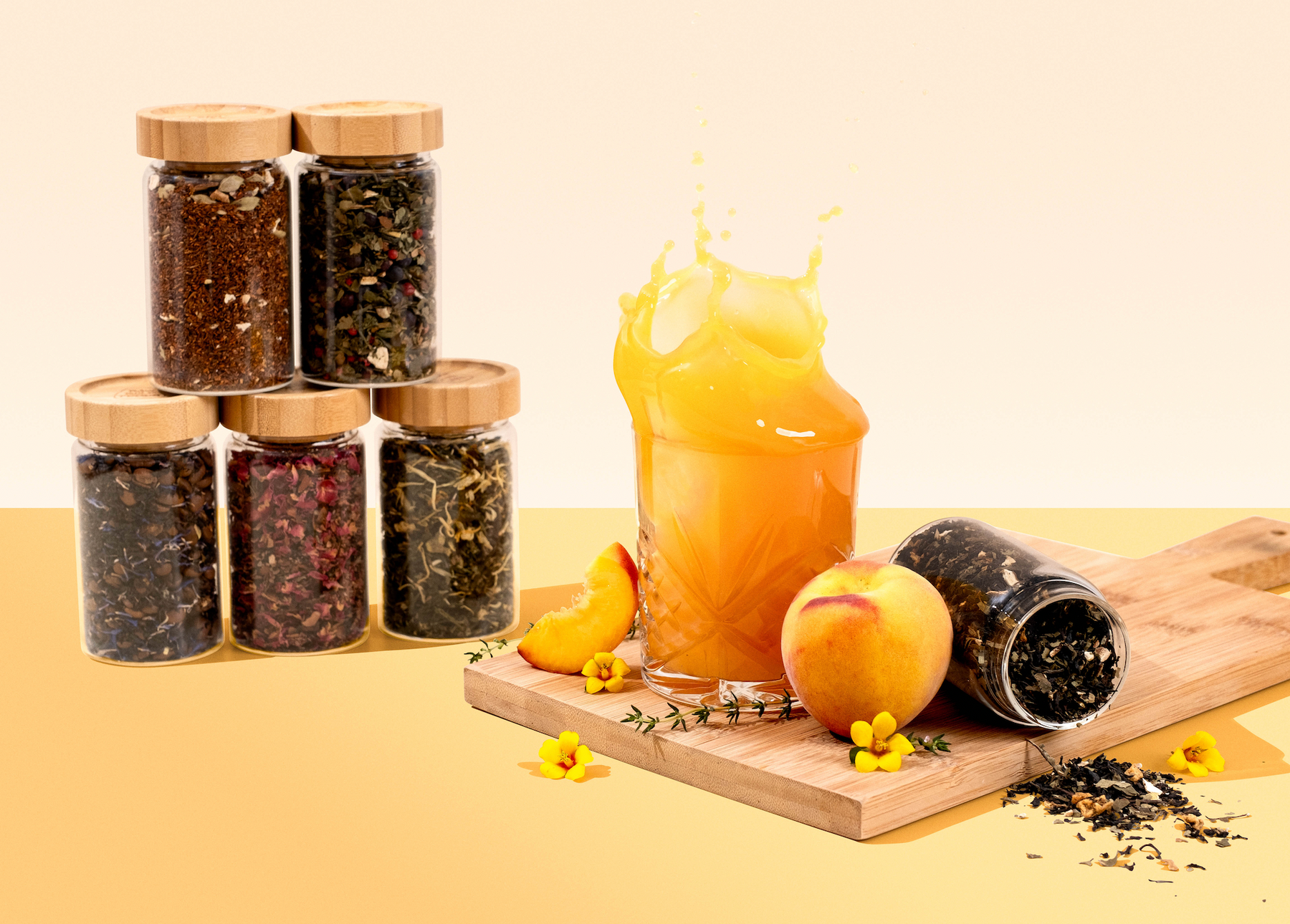 Cocktail Lovers Tea Set - Set of 6
 **New Christmas set despatch W/C 27.11.23 we want to keep your Christmas sets as fresh as possible if you order food on the same order it will all be sent together 
Hello Cocktail lovers - 6 TEA LIFETIME JARS INCLUDED! This is the ultimate tea collection of all teas presented in our divine lifetime jars than set your pantry apart. Enjoy your fave cocktail whether its an espresso Martini or G&T is your thing we have you covered, any time of the day. This set is such a high vibe set you will be the favourite gift giver in history with this set or alternatively treat yourself you deserve it 

Shake, Sip, and Repeat!
Indulge in the vibrant world of cocktail without the hangover -cocktail inspired teas. Whether it's a mocktail morning or a nightcap afternoon, our teas are here to bring a splash of excitement to your cup.
It's now cocktail o'clock all day, everyday, with our Cocktail Tea Collection! Cheers to tea time that's always in high spirits! 🍹🍸🥃
Here's the line up filled to the rim of 6 tea jars - a gift that lasts forever! 
Espesso Martini 
Iced Peach 
Turkish Delight 
Apple Mojito 
Spice Rum 
G & T 
6 X 200ml 5.8cm X 9.8cm
Pop 1 tsp per cup into your tea stranger and let sit for 3-5 minutes then you are set to go
Mojito: Sencha Green, Peppermint, Apple Pieces, Calendula, Green Tea Extra, Natural Flavour Turkish delight: Organic cocoa shells, rose petals, black tea, cocoa powder, natural chocolate flavour Iced Peach Tea: Black Tea, Orange Peel, Apple Pieces, Sweet Blackberry Leaves, Peach Flavouring. G&T:  Green Tea, Juniper Berries, Sweet Blackberry Leaves, Lemon Peel, Gin Flavouring, Licorice Root, Pink Peppercorns. Espresso Martini: Organic black tea, roasted coffee beans, corn flower petals, natural Cappuccino flavour Spice rum:  Rooibos, Cassia Cinnamon, Orange Peel, Dark Rum Flavouring, Cloves, Cardamom.
Made in Australia from Local and Imported Ingredients
Worlds1st refill food bag of it's kind, we're made from ocean, beach & landfill plastic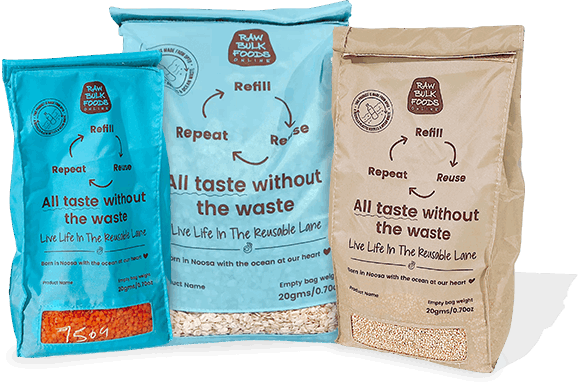 World changing Aussie groceries delivered to your door minus the single use junk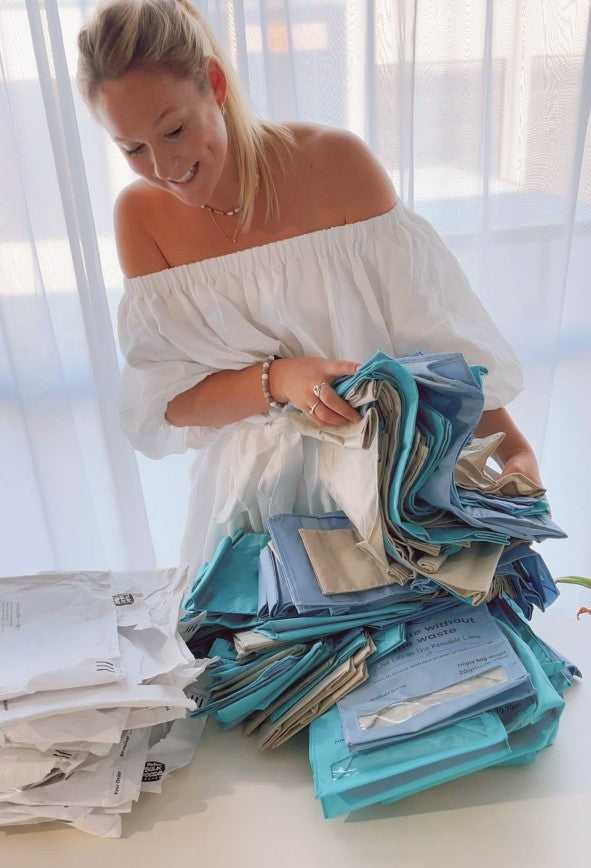 The only solution to
Soft Plastic, closed loop,
we deliver, you return
We clean and reuse over
and over again
Eco-friendly and stylish, our ultimate planet-saving solution in disguise
Learn more about our materials
Sourcing and storing, we source direct from the local farms minus the junk, right here in Australia.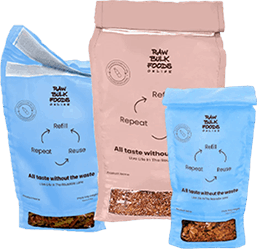 Pretty Refill bags delivered to you made from plants, ocean plastic and recycled bottles.
LIFETIME jars made sustainable. shipped plastic free. Designed to last.
When you have finished roll up our super-duper bags and send them back, we wash & reuse. winning!