Spice of Life Jars
We deliver all ingredients in refill bags or compostable packaging..**Jar not included
6 super practical spice jars, with all the looks!

You can organise your spices well and FOREVER, making your pantry beautiful without it costing the planet🌎

Our Jars are designed with double thick glass made to last, Bamboo lids (Mould Proof), Silicone seal. All the looks without the harsh footprint. 

6 x Spice Jars: Borosilicate Jars with Bamboo Lids 
200ml capacity | 10.4cm x 5.8cm diameter.

Hit go on your jars & say goodbye to herbs in plastic bags. Simply refill from us - to ditch all the single use plastic and nasties. 

You are making a difference!
Hand wash with warm water before first use.
Glass bottoms can go in the dishwasher, hand wash the bamboo lids.
For caked on food, soak glass bottoms in solution of baking soda and dish soap
Avoid any abrasive cleaners or scrubbers on the bamboo lids
Dry bamboo lids promptly and allow them to dry properly before using them
Whole pantry Jars set are safe for the freezer Glass is safe for oven and microwave
Love them
Fabulous looking and easy to use, fits a lot of spice into a jar. Still need more 😝
Spice of Life Jars
Great jars, nice large size. Look fancy
Great little Jars
The spice jars fit beautifully in my drawer. The perfect size. Not only do they do the job but these little jars look good doing it!
Worlds1st refill food bag of it's kind, we're made from ocean, beach & landfill plastic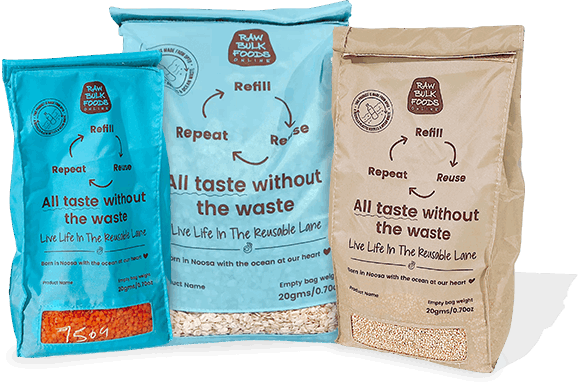 World changing Aussie groceries delivered to your door minus the single use junk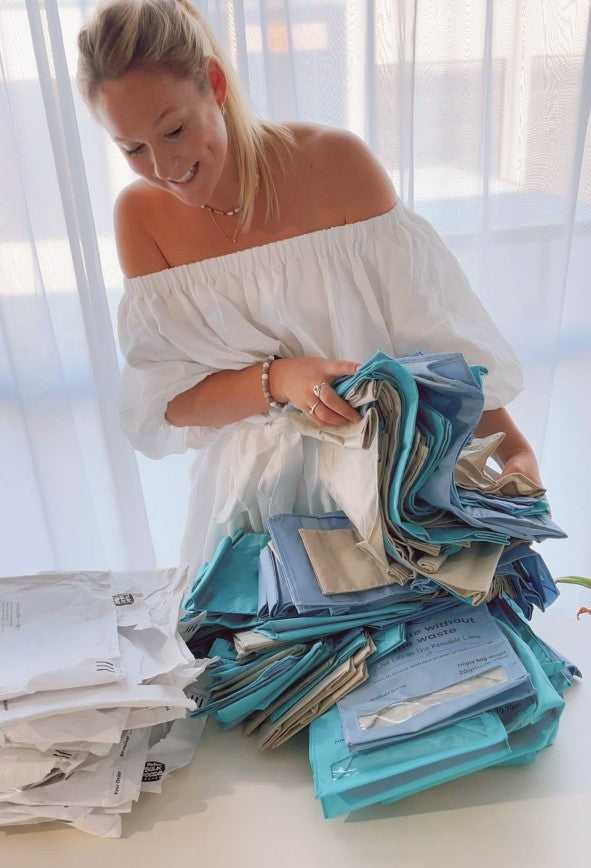 The only solution to
Soft Plastic, closed loop,
we deliver, you return
We clean and reuse over
and over again
Eco-friendly and stylish, our ultimate planet-saving solution in disguise
Learn more about our materials
Sourcing and storing, we source direct from the local farms minus the junk, right here in Australia.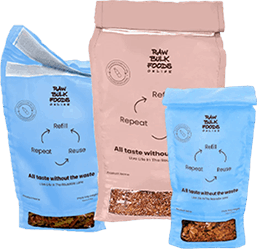 Pretty Refill bags delivered to you made from plants, ocean plastic and recycled bottles.
LIFETIME jars made sustainable. shipped plastic free. Designed to last.
When you have finished roll up our super-duper bags and send them back, we wash & reuse. winning!