CUMIN SEEDS
We deliver all ingredients in refill bags or compostable packaging..**Jar not included
Chefs rely on cumin to accentuate the sweetness of root vegetables, like carrots and beets, as well as adding complexity to vegetarian dishes, from vegetable and bean stews to grilled tofu. It's a must-have for enhancing the savoury flavour. 
Cumin adds a nutty and peppery flavour to dishes and plays a role in Indian and Middle Eastern cooking.
Whole cumin seeds are fabulous in homemade bread, cheeses, pickles and chutney. Cumin seeds can be gently roasted in a dry pan, over low heat, to bring out extra flavour and aroma. Grind seeds in a mortar & pestle as an essential ingredient in garam masala or for your favourite spice mix. Cumin is delicious in soups, chilli, dahl, refried beans and casseroles. Include cumin seeds in herbal teas and chai blends, to add a warm, peppery note.
Cumin Seeds Whole. Preservative Free, Non-GMO.
Product of India.
Up to 24 months when stored as above.
Store in an airtight 'Pimp Your Pantry Spice Jar' for a super cute look and a fresh spice.
Worlds1st refill food bag of it's kind, we're made from ocean, beach & landfill plastic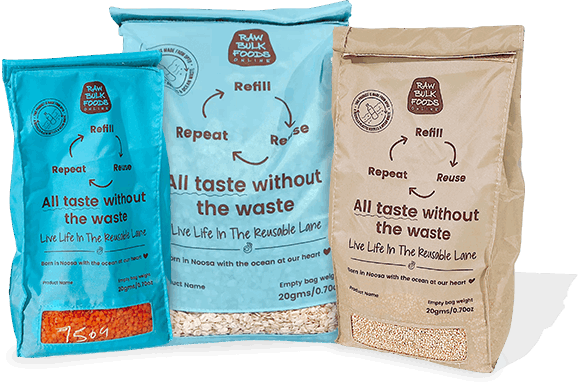 World changing Aussie groceries delivered to your door minus the single use junk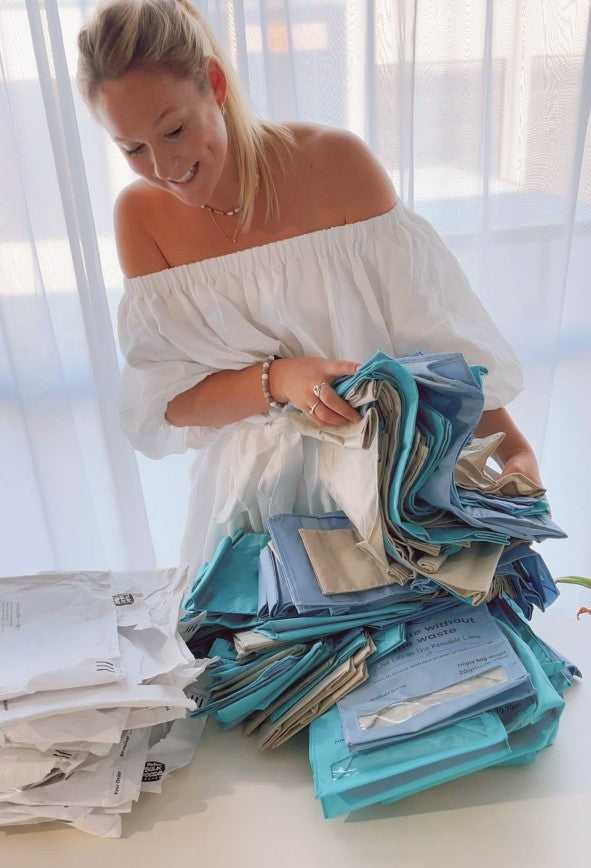 The only solution to
Soft Plastic, closed loop,
we deliver, you return
We clean and reuse over
and over again
Eco-friendly and stylish, our ultimate planet-saving solution in disguise
Learn more about our materials
Sourcing and storing, we source direct from the local farms minus the junk, right here in Australia.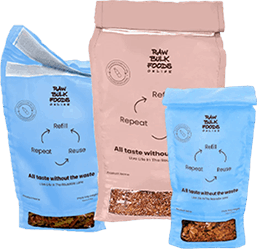 Pretty Refill bags delivered to you made from plants, ocean plastic and recycled bottles.
LIFETIME jars made sustainable. shipped plastic free. Designed to last.
When you have finished roll up our super-duper bags and send them back, we wash & reuse. winning!