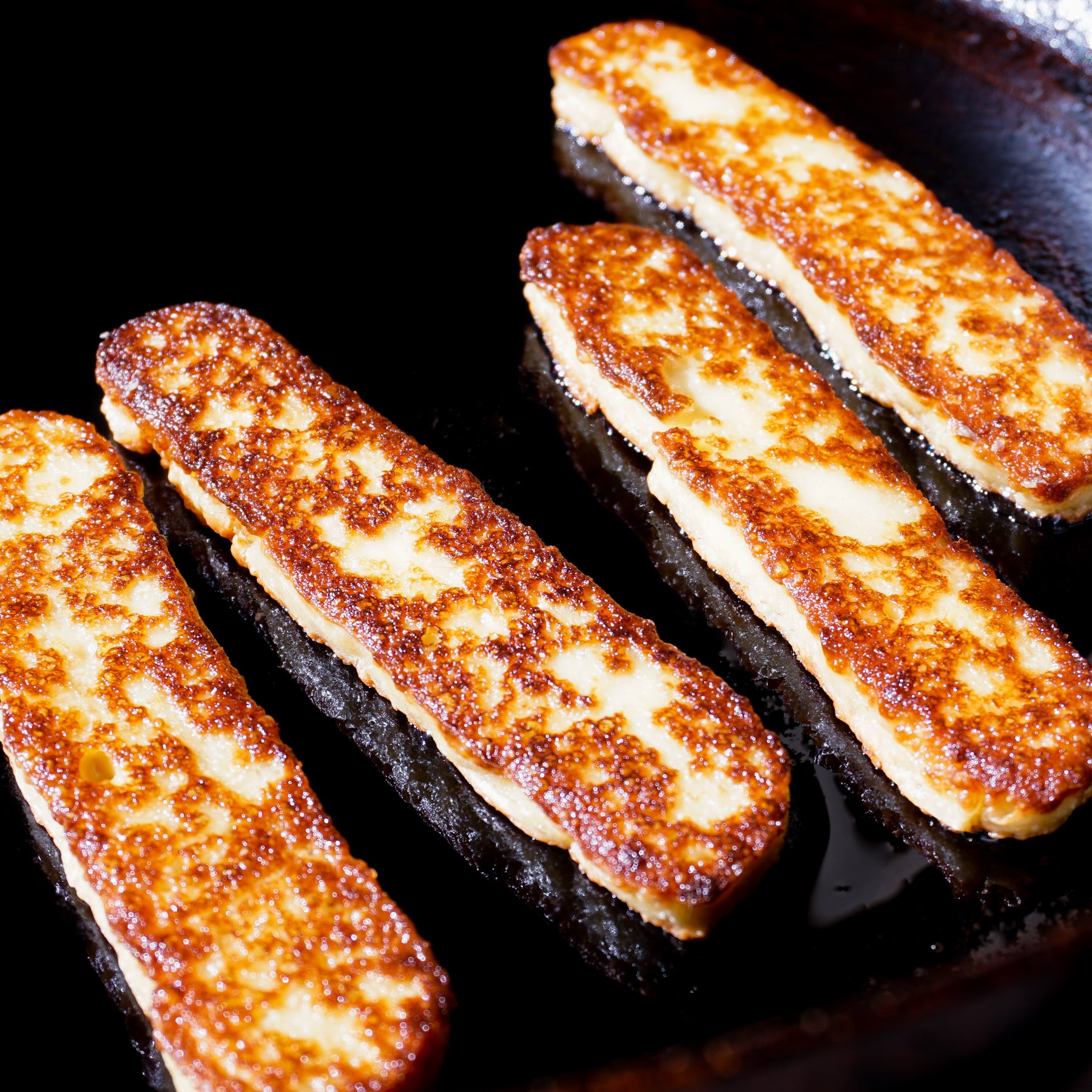 Vegan Cashew Halloumi "In a bag"
We deliver all ingredients in refill bags or compostable packaging..**Jar not included
Introducing Vegan Halloumi in a Bag: The Cheese Revolution for Vegans and the Lactose Intolerant!
Tired of missing out on cheese due to dietary restrictions? Our Vegan Halloumi in a Bag is the perfect solution!
Crafted from cashews, it satisfies your cheese cravings guilt-free. With just two simple ingredients (including water), you can become a cheese artisan in no time.
Enjoy the versatility of our Vegan Halloumi: Say goodbye to missing out and embrace a healthier, planet-friendly cheese alternative. Join the cheese revolution today and indulge in the deliciousness of Vegan Halloumi!
Just add:
250ml water
25g olive oil
Method:
Add the "in a bag" ingredients and "just add" ingredients to a high speed blender and blitz until thick and creamy.

Have a quick taste of the mixture. If you would prefer more salt, add it now. 

Pour the mixture into a small saucepan and heat over a medium heat, stirring constantly for 3-5 minutes until the mixture goes thick and sticky.

Pour and press mixture into a greased sealed container and refrigerate for at least 1 hour (the longer the better) so it can set.

Slice it up the halloumi block into slices and fry in a frypan with some oil until it is golden brown on each side and enjoy!
Raw cashews, onion powder, nutritional yeast, salt , tapioca starch
12 months from purchase date
Vegan Halloumi - Tastes amazing!
Tastes amazing.
Not sure if I left mine in the fridge a little too long (ended up being 24 hrs), but it was a bit sticky and hard to keep in shape when moving from the container to the fry pan.
The taste was amazing. I haven't had vegan halloumi before, so wasn't sure what to expect. Its good!!!
I cooked up the whole lot and have some stored back in the fridge and it tastes just as great reheated.
Def Recommend
Vegan Cashew Halloumi
Very tasty and easy to make .
When it's time to press into a container before putting in fridge , use a spoon dipped in water to push it down and even out , stops it from sticking to spoon .
Has a nice texture too , can add it to dishes or eat on its own .
Worlds1st refill food bag of it's kind, we're made from ocean, beach & landfill plastic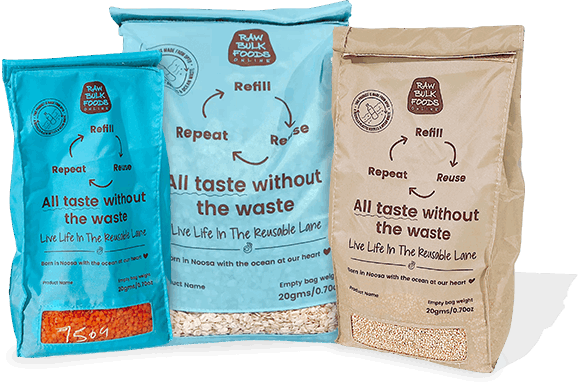 World changing Aussie groceries delivered to your door minus the single use junk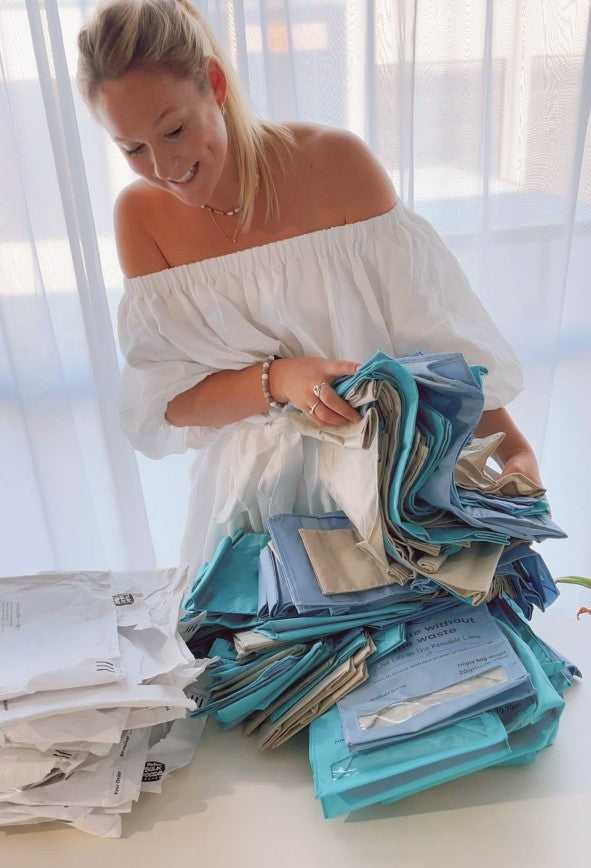 The only solution to
Soft Plastic, closed loop,
we deliver, you return
We clean and reuse over
and over again
Eco-friendly and stylish, our ultimate planet-saving solution in disguise
Learn more about our materials
Sourcing and storing, we source direct from the local farms minus the junk, right here in Australia.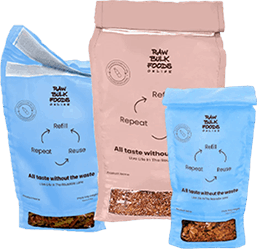 Pretty Refill bags delivered to you made from plants, ocean plastic and recycled bottles.
LIFETIME jars made sustainable. shipped plastic free. Designed to last.
When you have finished roll up our super-duper bags and send them back, we wash & reuse. winning!