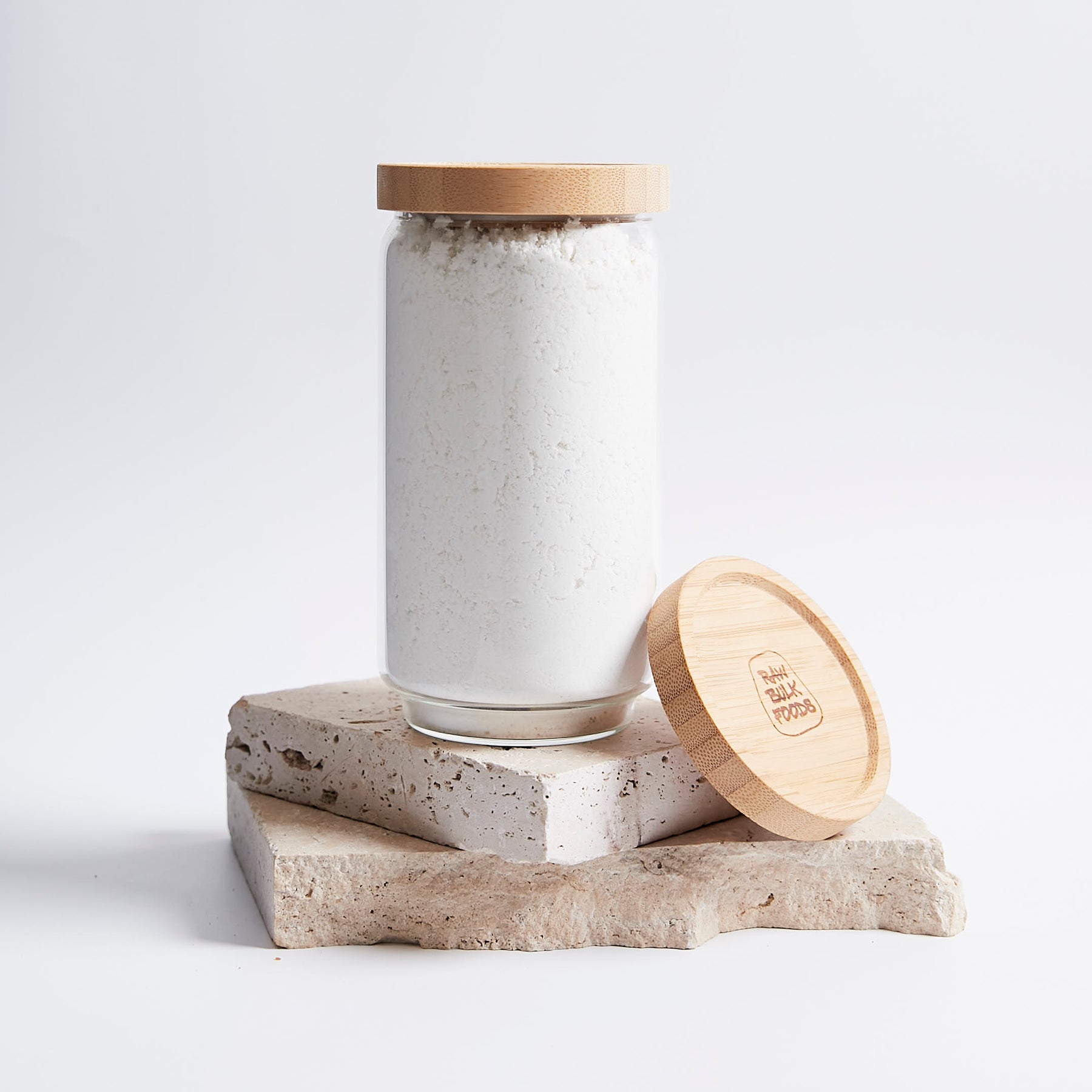 BAKING POWDER
We deliver all ingredients in refill bags or compostable packaging..**Jar not included
Elevate your baking game with Australian Baking Powder - the perfect ready-to-use raising agent for all your baking needs.
Our baking powder is a convenient and effective substitute for bicarb soda and cream of tartar in your favorite recipes. And with the ability to transform plain flour into self-raising flour, you can easily adapt any recipe to your liking.
Simply mix our baking powder with your wet ingredients to create carbon-dioxide gas, adding the perfect lift to your pancake and waffle batters, or cake, muffin, pudding, and biscuit mixes.
With Australian Baking Powder, you'll achieve consistently great results in all your baking creations.
Most recipes require for 1-2 teaspoons (approx. 5-10 grams) of baking powder to 1 cup (approx. 130 grams) of flour. For a recipe that calls for Self Raising flour, add 1 teaspoon of baking powder to 110 grams of plain flour. It is best to mix all the dry ingredients thoroughly with the baking powder before adding the wet ingredients. Limit the amount of stirring once liquid is added, to prevent the raising gases of the baking powder escaping from the mixture. Because Baking Powder starts to react in recipes as soon as moisture is added, be sure to cook batter mixture immediately.
Potassium bicarbonate (501), calcium carbonate (170), monocalcium phosphate (341)
NUTRITION INFORMATION

Serving size: 5 g

Average Quantity

Per Serving

Average Quantity

Per 100 g

Energy

Protein

34 kJ

0.26 g

673 kJ

5.2 g

Fat, total

– saturated

Carbohydrates

– sugars

0 g

0 g

1.72 g

0 g

0 g

0 g

34.4 g

0 g

Sodium

590 mg

11,800 mg
Product of Australia.
Up to 18 months when stored as above. See Best Before date.
Store in an airtight container in a cool, dry place, away from direct sunlight.
Worlds1st refill food bag of it's kind, we're made from ocean, beach & landfill plastic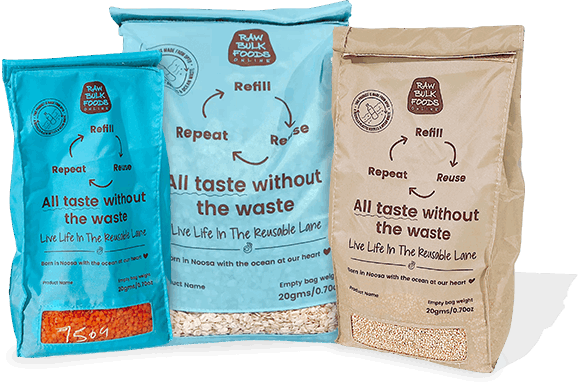 World changing Aussie groceries delivered to your door minus the single use junk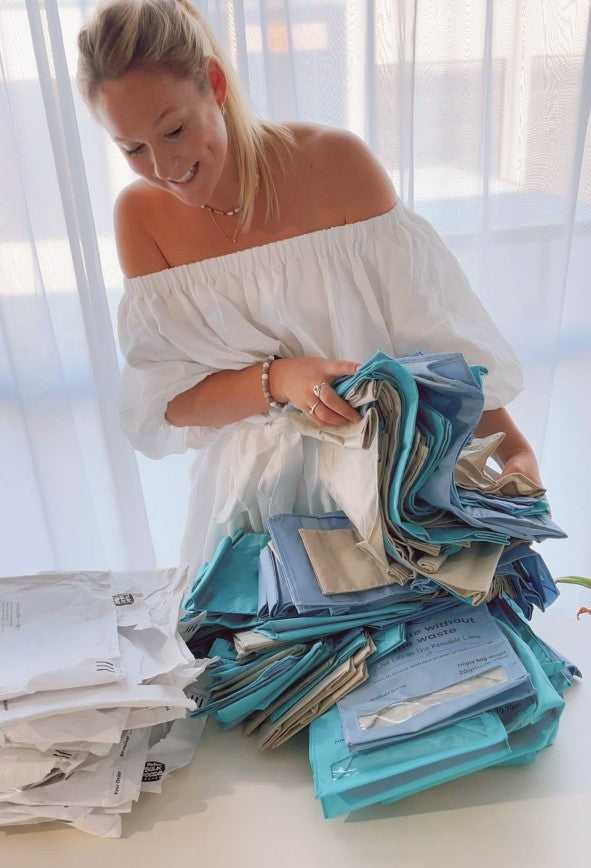 The only solution to
Soft Plastic, closed loop,
we deliver, you return
We clean and reuse over
and over again
Eco-friendly and stylish, our ultimate planet-saving solution in disguise
Learn more about our materials
Sourcing and storing, we source direct from the local farms minus the junk, right here in Australia.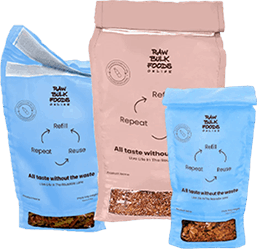 Pretty Refill bags delivered to you made from plants, ocean plastic and recycled bottles.
LIFETIME jars made sustainable. shipped plastic free. Designed to last.
When you have finished roll up our super-duper bags and send them back, we wash & reuse. winning!