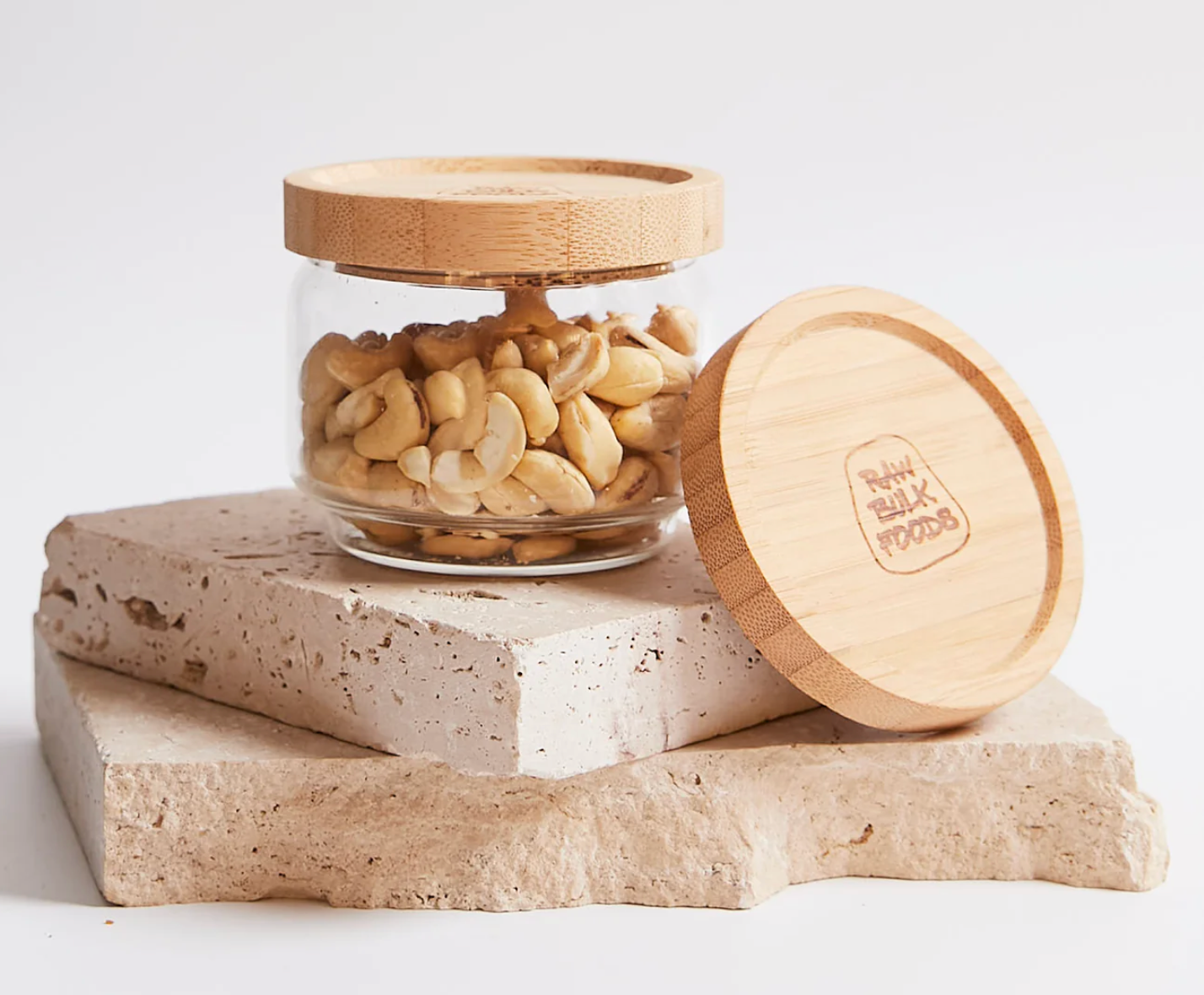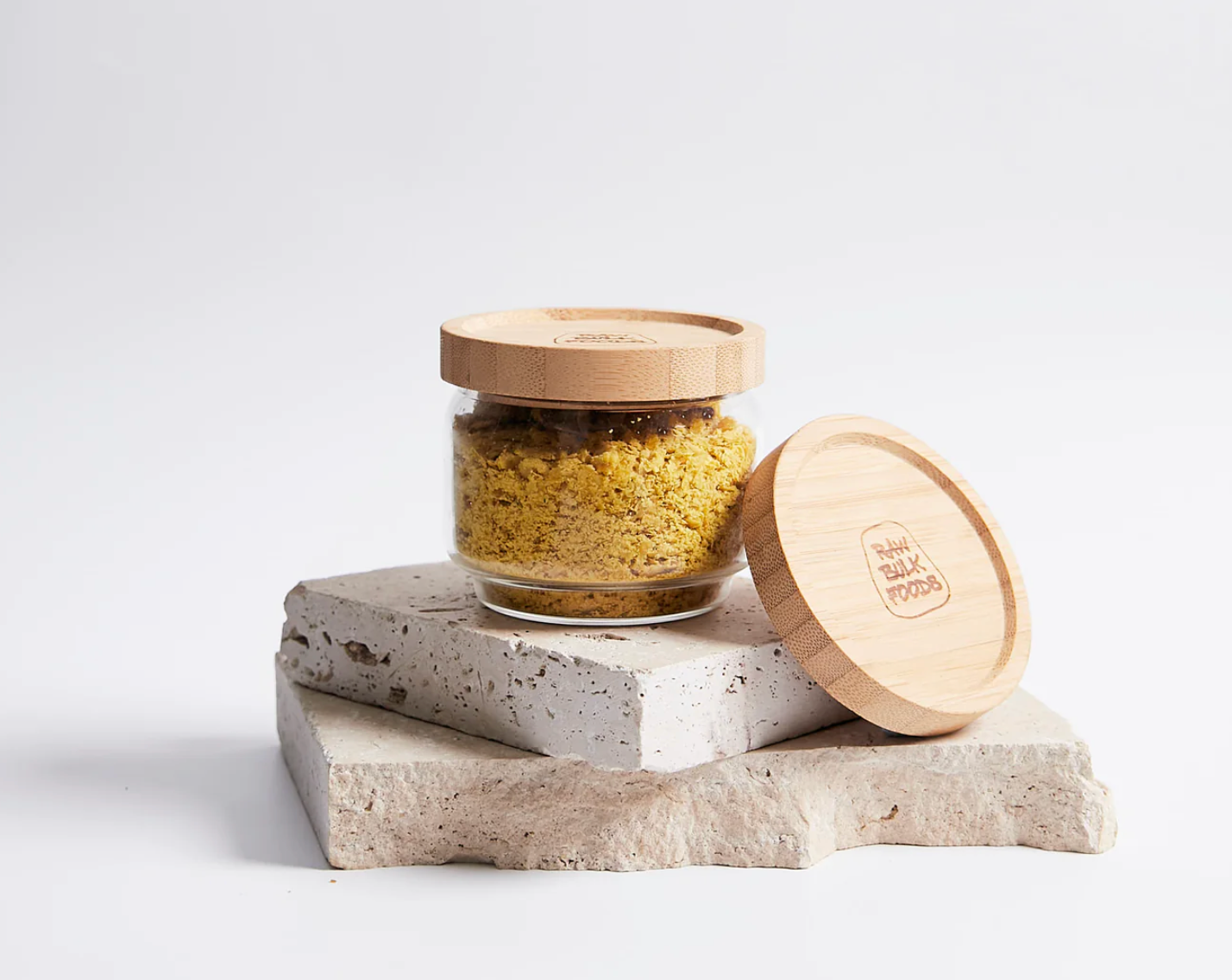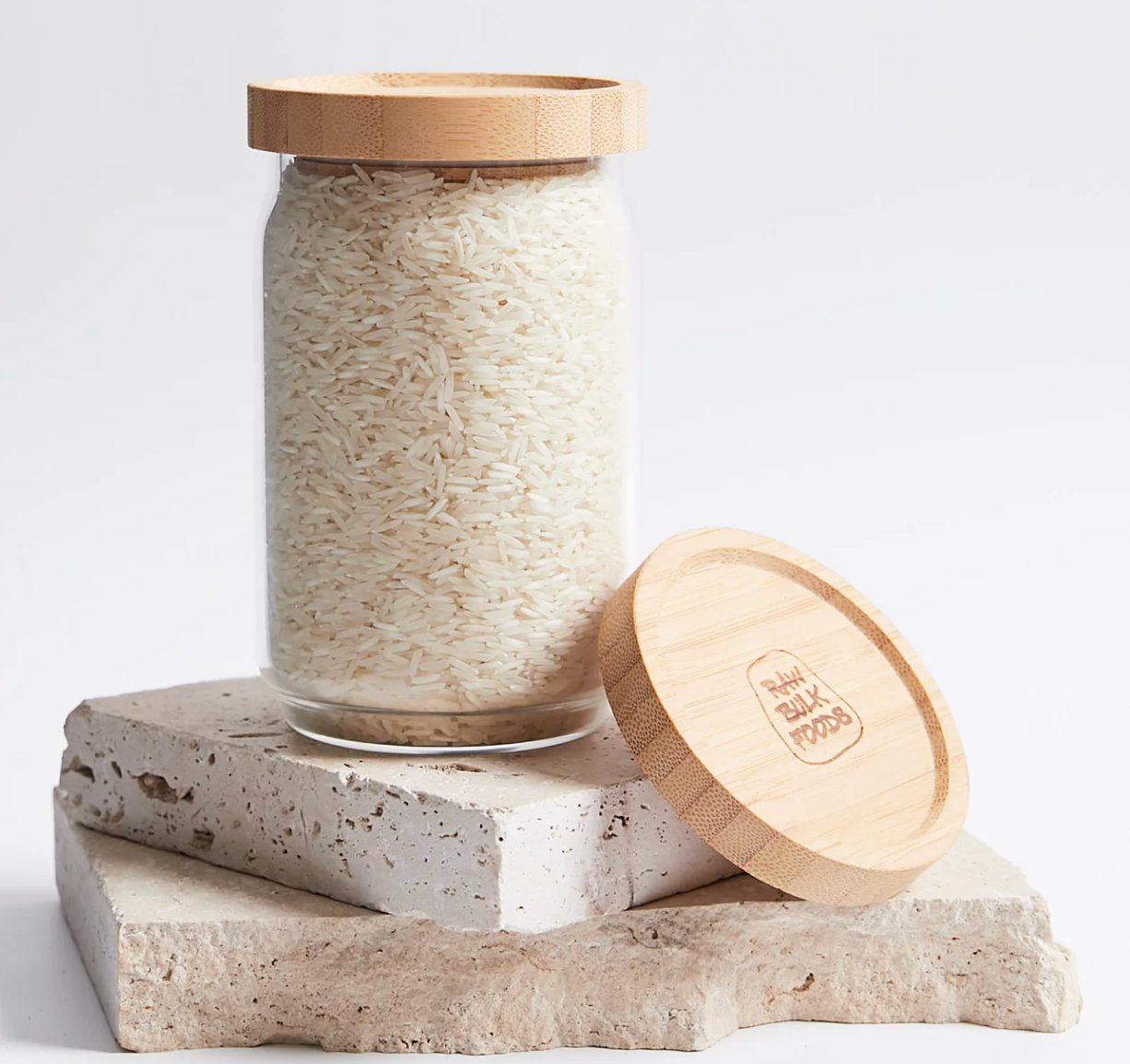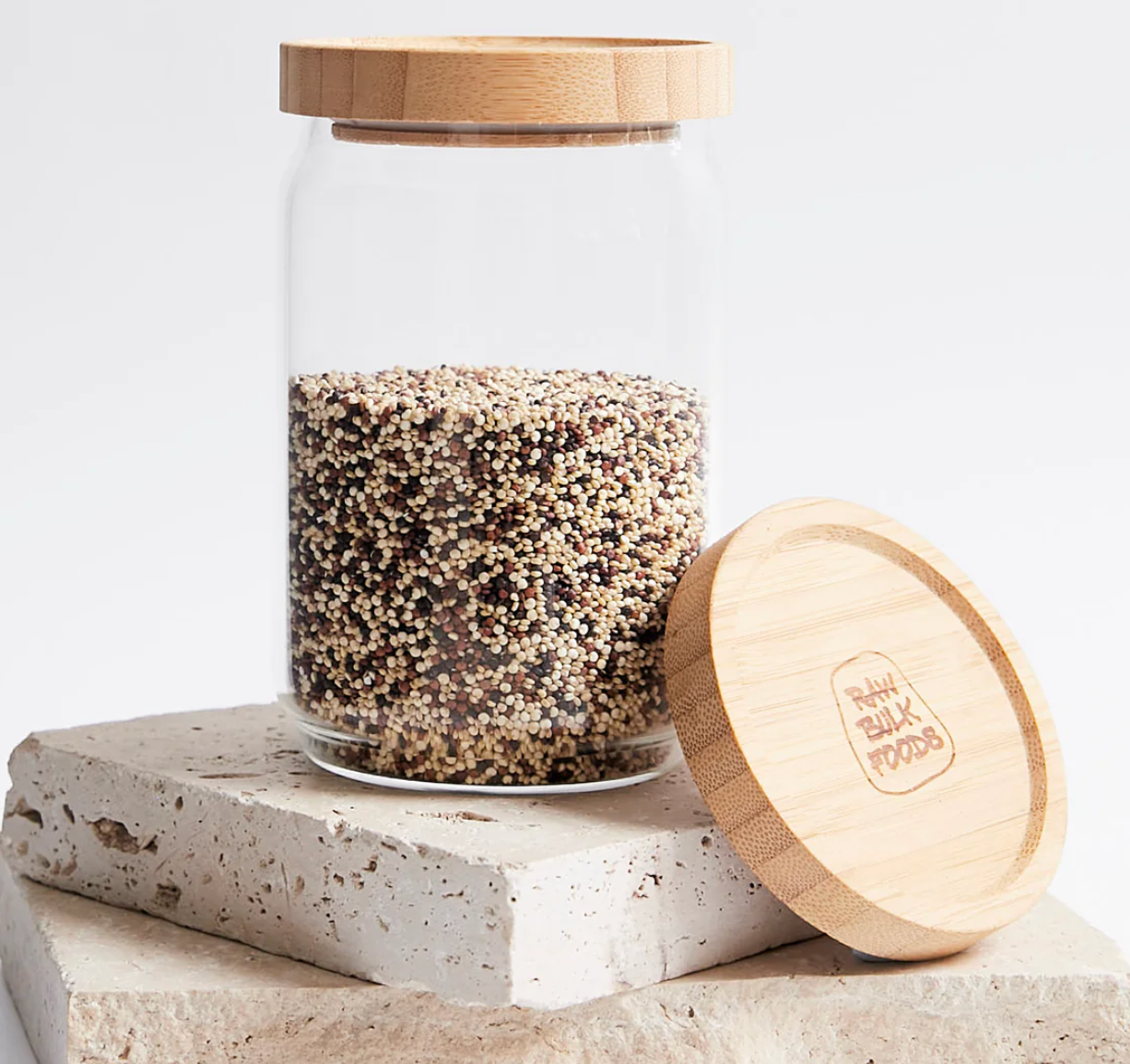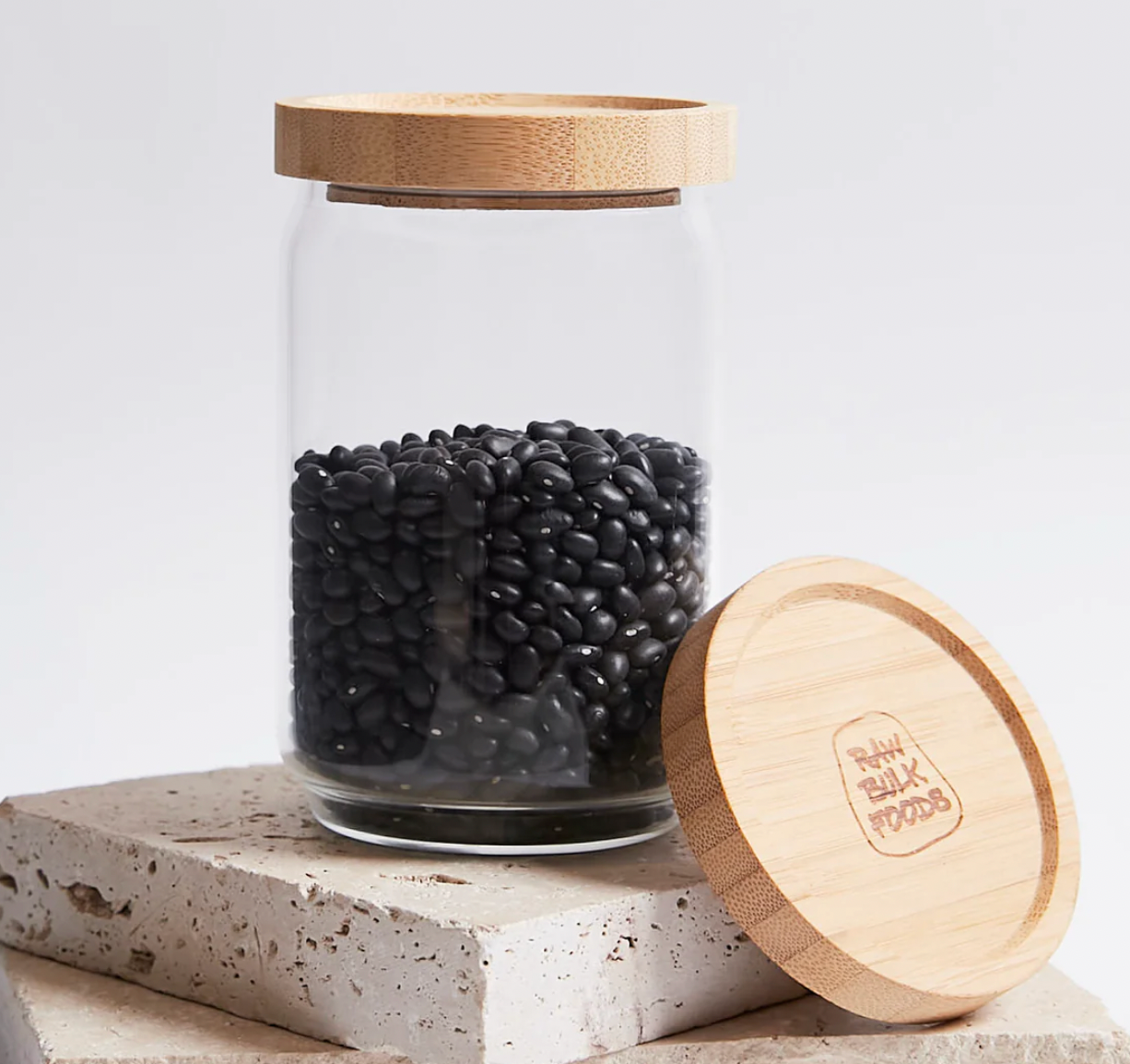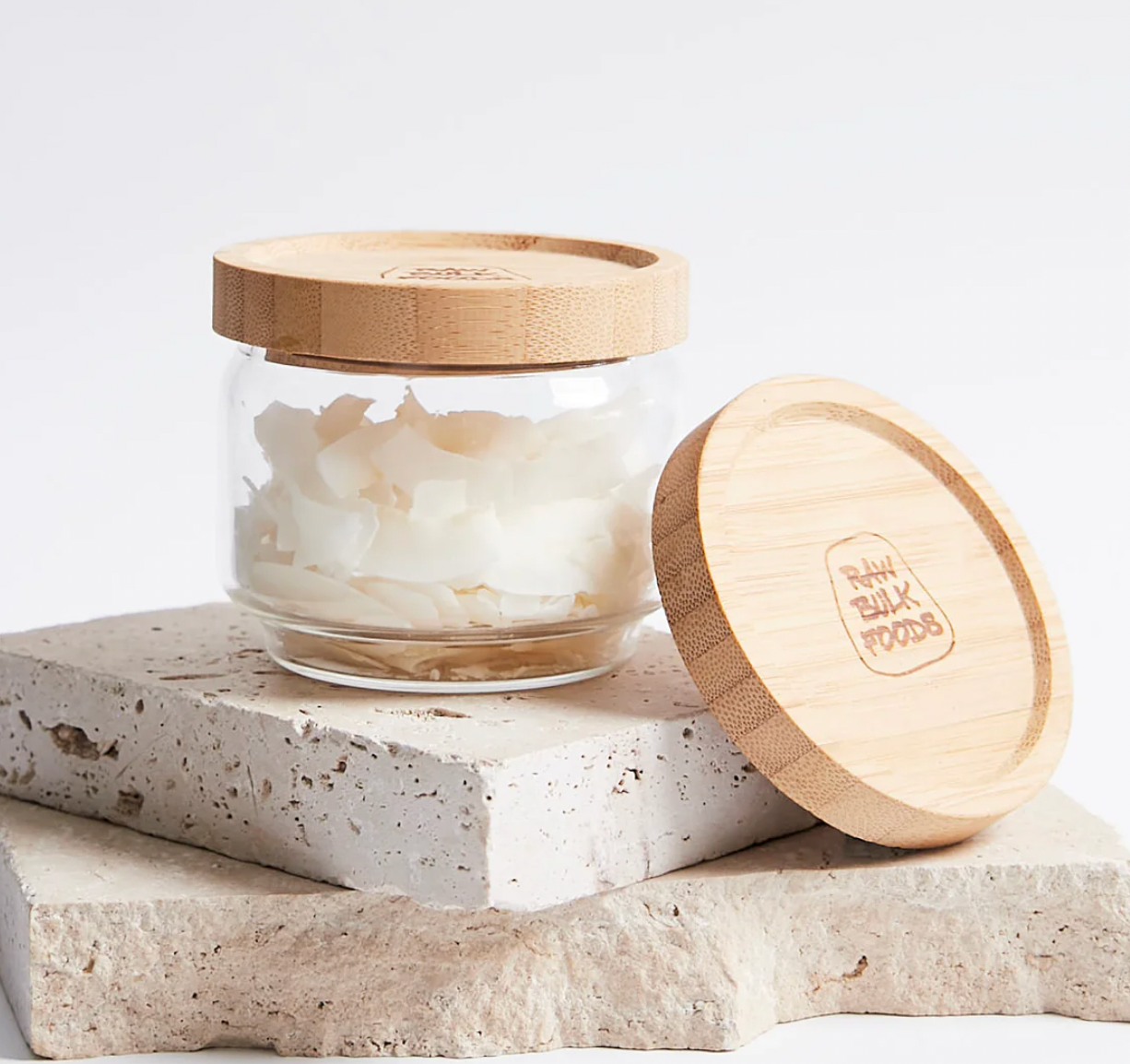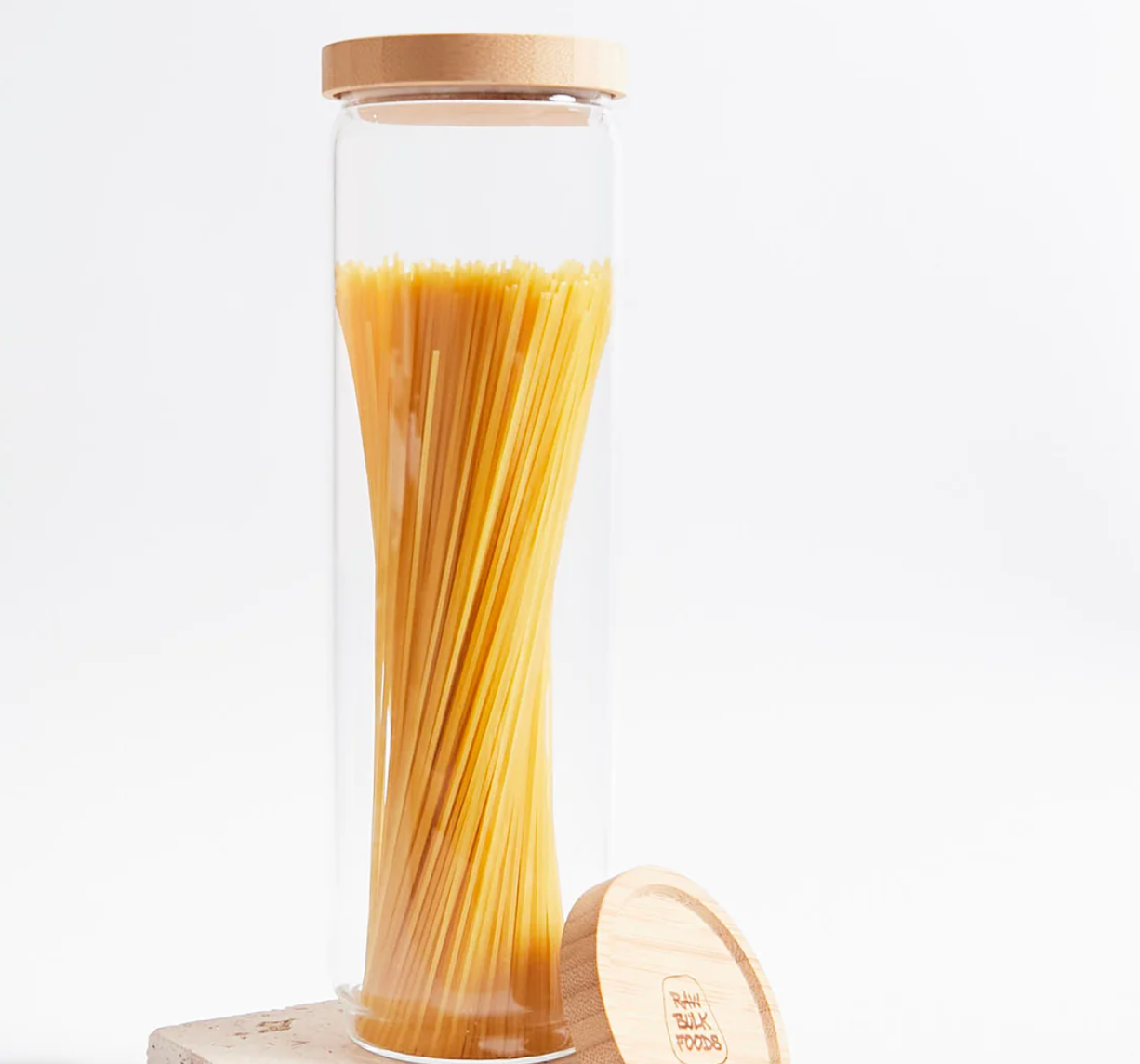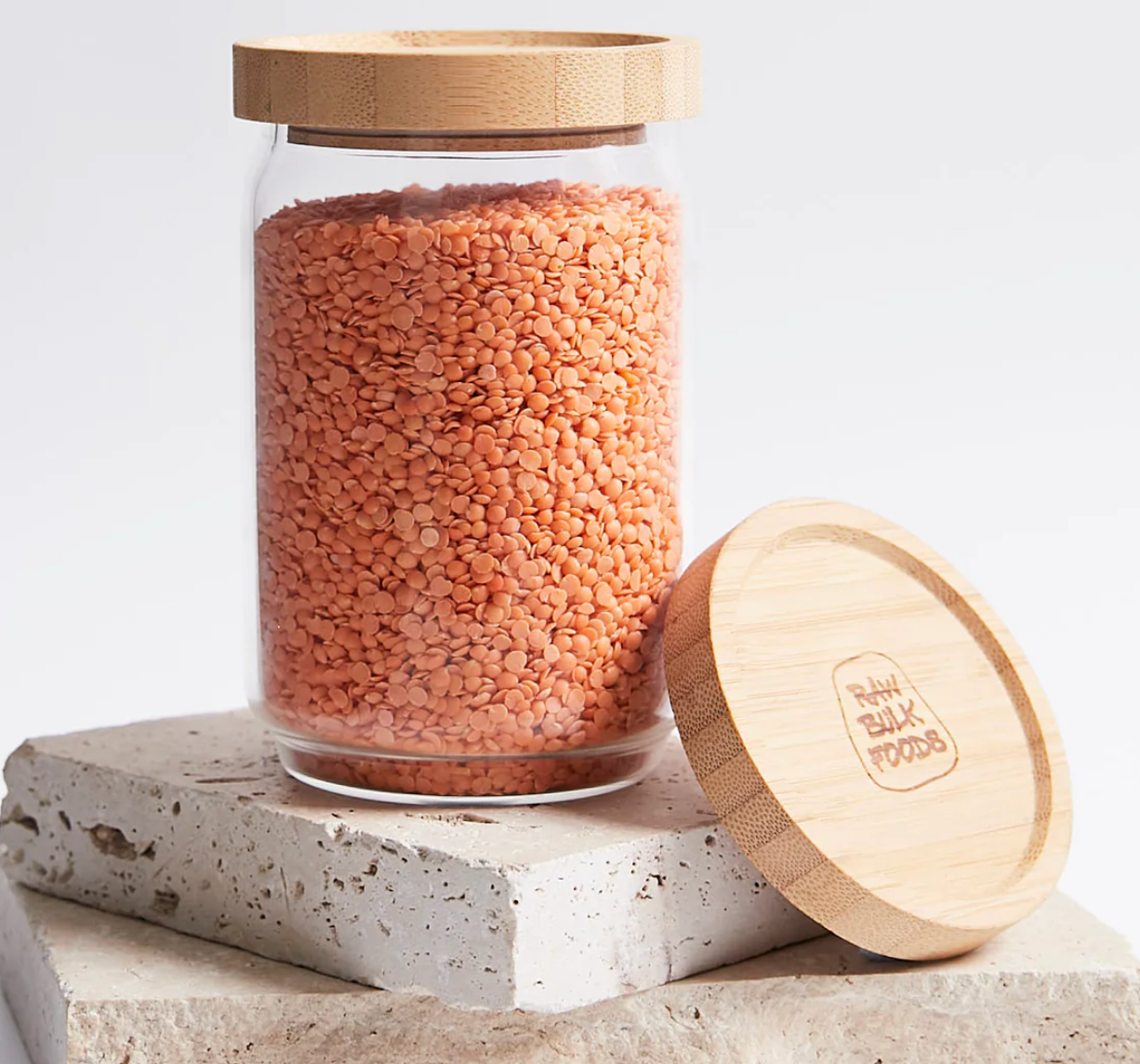 Weekly Seasonal Box GF
We deliver all ingredients in refill bags or compostable packaging..**Jar not included
Introducing our 1st ever weekly seasonal Box! Packed with the essentials every pantry needs, this box was cultivated from the products every pantry should never run out of all the ingredients you need without any single-use plastic. RBF is all about unwasting at every corner.
This box will change weekly every Tuesday so don't wait, packed with high-quality, organic ingredients from independent suppliers across Australia, ensuring a farm-to-door experience minus the single-use junk.
This weeks box includes 2 Bonus premixes 
What's included: 
Chickpeas (375g) 
White basmati (500g) 
Black turtle beans (375g)
Almonds (200g) 
Coconut Flakes (200g) 
GF Paleo Granola(300g) 
Tri quinoa (500g) 
Nutritional yeast (100g)
GF Penne pasta (500g) 
GF Spaghetti pasta (500g) 
Red Lentils (375g) 
Cacao Powder (200g)
Cashews (200g) 
2 free BONUS PREMIXES 
Please see what's in the box description
12 months from purchase date
How good is a mixed gf box picked for you!
This was an awesome box to try out, was curious if I'd like everything in it but I love it and has also pushed me to try new meals with the ingredients!
Worlds1st refill food bag of it's kind, we're made from ocean, beach & landfill plastic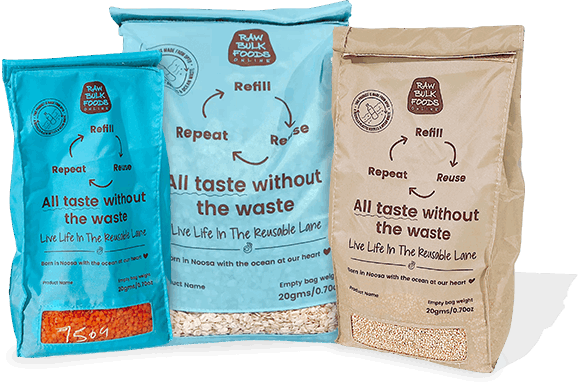 World changing Aussie groceries delivered to your door minus the single use junk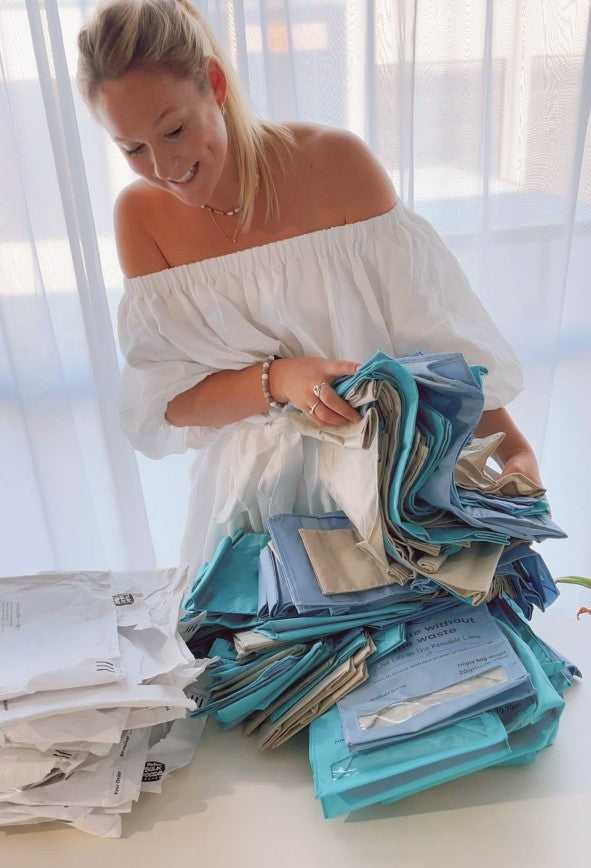 The only solution to
Soft Plastic, closed loop,
we deliver, you return
We clean and reuse over
and over again
Eco-friendly and stylish, our ultimate planet-saving solution in disguise
Learn more about our materials
Sourcing and storing, we source direct from the local farms minus the junk, right here in Australia.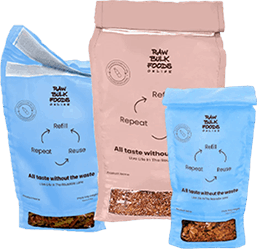 Pretty Refill bags delivered to you made from plants, ocean plastic and recycled bottles.
LIFETIME jars made sustainable. shipped plastic free. Designed to last.
When you have finished roll up our super-duper bags and send them back, we wash & reuse. winning!